Featured Product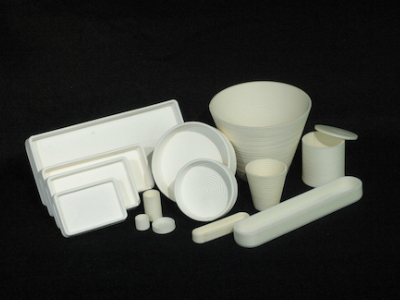 Calix is proud to offer this innovative technology to our customers. Learn how 3D Printed Ceramics are changing the industry as we know it. Contact our ceramic engineers today to get started with 3D Ceramic Solutions.
About Us:
Calix Ceramic Solutions Offers:
Ceramic characterization & failure analysis
Full advanced ceramic material portfolio
Ceramic application and design for advanced ceramic manufacturing support
Thermal ceramics services
Ceramic to metal integration and assembly services
Easy company to work with and willingness to work with your company in a non-traditional manner:
Ceramic Coatings and Sputtered Materials
Advanced Ceramic Technical Services
Ceramic Processing and Product Consulting
Engineered ceramics for corrosion, abrasion & wear resistance
Ceramic Technology related products; powders, wheels, machines
Contact Us Today For A Quote
Testimonials
The technical sales staff at Calix make it easy to conduct business and grow in the area of engineered ceramics.  Their knowledge and experience is unmatched as they have been very helpful and have established themselves as a leader in this vast industry.
Dave
Chemical Processing Industry
I would like to thank you for the quick response time on getting my Extrusion dies manufactured and delivered to us. It is always nice to know we will get a quality product in a timely manner.
Brad
High Temperature Wear Industry
Calix Ceramics has been a research collaborator with the University of Colorado Boulder since 2019. The team at Calix has always been willing to tackle the toughest challenges, bringing their expertise in ceramics manufacturing to combustion experimentation. It has been a pleasure working with Nik Ninos –  whose dedication and prompt communication has contributed to the development of a new digital ceramic fabrication process for microscale applications.
The Labbe Lab
University of Colorado - Boulder